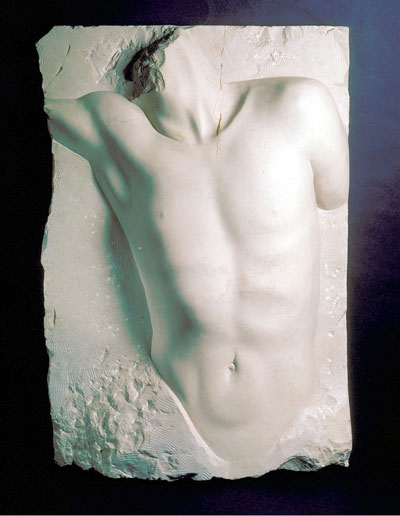 Melding his singular personal vision as an artist with a consummate mastery of craft, Gerald Siciliano's drawings, paintings and sculptures capture and command our attention. With subtle manipulations of form and color, flawlessly rendered objects beguile us in a comforting visual and tactile world.
By reinventing traditional techniques acquired from years of working with masters in Europe, Asia and the United States, Siciliano merges his formalist background with the complexities of 21st century values and perceptions, presenting us with timeless yet contemporary objects.
Personal explorations with form, space and material combine as enduring embodiments of the visual arts. Siciliano's command of material and craft gracefully merge with a searching eye to produce myriad levels of abstract visualizations.
Gerald Siciliano's works on paper and paintings range from the traditional to the exploratory. His carved, cast and fabricated work in marble, granite, bronze and stainless steel have been exhibited and are collected throughout the world.
Successfully completed projects include private and public art commissions, architectural and reproduction sculptures, antique restorations, two and three dimensional illustrations, marketing display forms and special promotion services for conferences, meetings and exhibits.
In close cooperation with private and corporate clients, Siciliano executes his sculpture commissions maintaining the highest standards in quality and design. Siciliano has created large scale sculptures for developers, corporations and municipalities in the United States, Mexico, Korea and Morocco. These splendid works, in stone, granite, bronze and steel are a testament to the timeless universality of his work, each thoughtfully created with a keen understanding of the particular site, culture and tradition.